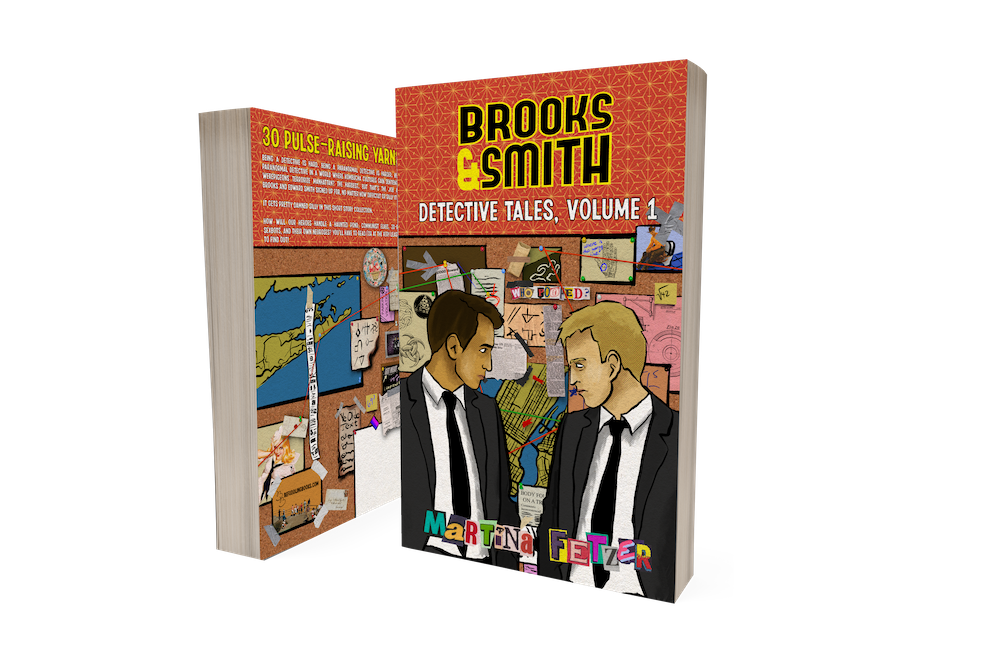 I wrote a prequel to the Brooks & Smith series, and I promise it's not because I'm creatively bankrupt. I did it because:
I wanted to try my hand at writing short stories.
Time travel is convoluted and maybe not the best way to start a series, so this could serve as a better introduction for newbies.
Existing fans (there are dozens of you!) deserve some content while I work on unrelated projects.
This has been a background project for 5 years, but I think it's worth it. This bad boy contains some of the funniest material I've ever written, as well as some of the most fucked up.
Click to Buy: Paperback (Amazon) | Kindle | Barnes & Noble | Apple | Google Play | Kobo