Let's just get right to it…
I have an audiobook!
The very first book in the Brooks & Smith series (Time Binge) is now available on Audible. It'll soon be up on Spotify, Apple, and wherever else fine audiobooks are sold, but I couldn't wait to announce any longer because Audible shoved it into the universe without my realizing it.
The narrator for this bad boy is James Urbaniak (The Venture Bros., Difficult People), and his work is a goddamned delight. The characters are brought to life beautifully and the narrator is perfectly wry and over their bullshit. I couldn't have dreamed a better person to read my book. I laughed out loud several times, and I've read these books so many times that I almost never find them funny. I do not recommend listening to this book while piloting a passenger jet or performing open heart surgery.
Update! The audiobook is now available at the following retailers:
Amazon/Audible | Spotify | Apple | Google Play | Scribd | Kobo | Chirp
I've written two more books!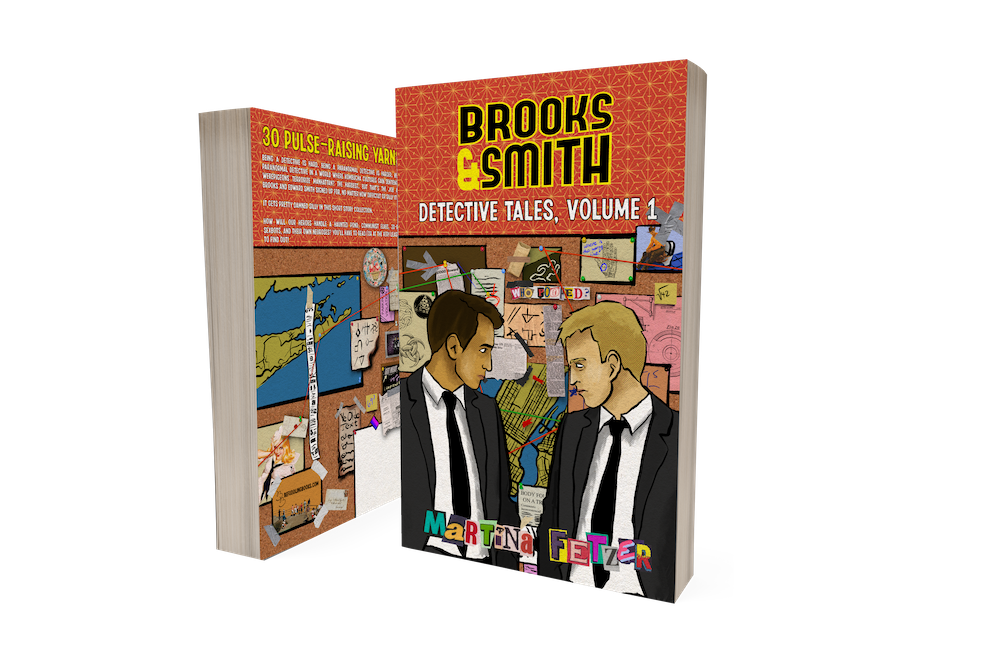 The first is tangentially related to the series. Detective Tales, Vol. 1 is a collection of short stories starring Brooks and Smith. It takes place before any of the books, so it's great for new readers or people who don't feel like keeping track of continuity.
It launches May 1st, and ebooks are available for preorder now:
Amazon | Barnes & Noble | Apple | Google Play | Kobo
The second is what I'm calling a "judgmental journey." Alien Mania is an interactive narrative in which you choose the main character's actions (i.e, fuck around and find out). It's a tricky little fella to edit, so look for a release sometime later this summer (hopefully in time for one of these events!)
Subscribe to the mailing list for updates.